Published On:
By Staff Reporter : PNG Today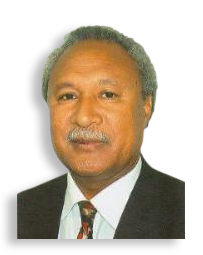 The Public Service Minister, says Public Servants who want to contest the 2017 National Elections, must resign from office six months before the issuing of Writs.
This means, public servants who want to contest the elections must give in their notice of resignation by September and resign by October.
Dr. Temu says, these public servants are not allowed to use State assets like vehicles, telephones and public funds to further their interest, because this is illegal and they will be charged if they are found to be doing these.
Minister Temu also says that Public Servants who resign to go for elections will not resume on the positions they occupied before going for elections, but must occupy a lower position.
Meantime, Minister Temu says, he is putting together a submission to tighten election laws.
Dr. Temu, says the submission will go before Cabinet once it is finished.
Minister Temu says, he will be pushing for Laws to get Public Servants to resign from public office, one year before the issuing of Writs for an election, and not six months as is the current case.
Sir Puka also says, under the proposed changes, public servants to resign to contest elections, will have to wait for a period of five years before they can be allowed to re-enter the public service. NBC News/ PNG Today